Bert Gallery's Publications & Videos
Bert Gallery's Publications & Videos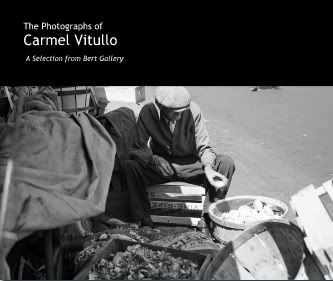 We have been very busy here at Bert Gallery, researching and documenting the many fine works of Rhode Island artists. Let's catch you up with the latest news!


YouTube Videos & Podcasts
Click here to visit Bert Gallery's YouTube channel and see our new uploads, including a two-part interview with Carmel Vitullo and two-part podcast with painter Robert Thornton. Also, click here to view the YouTube video of WPRI Channel 12 Dan Haggerty's segment on Bert Gallery owner, Cathy Bert!
Publications by Bert Gallery
Order on Blurb.com, $45 Hard Cover:
1. The Photographs of Carmel Vitullo
2. Florence Leif (1913-1968): Becoming Modern
Order directly at 401.751.2628, $32 Soft Cover:
3. Edna Lawrence (1898-1987): Drawings and Watercolors
4. Old World Charm: Hezekiah A. Dyer (1872-1943)
Books
Infinite Radius: Founding Rhode Island School of Design
Catherine Bert, the owner of Bert Gallery, has contributed a few chapters to this wonderful publication, edited by Dawn Barrett Dean (Division of Architecture & Design) and Andrew Martinez (Archivist, Rhode Island School of Design). Available at RISDworks in the new Chace Building. Call 401.277.4949 for more information.